Contract law governs an extensive range of commercial relationships, all of which need to be manageable and clearly defined.
Businesses will inevitably enter into many different contracts throughout their history but, often, it is only when things start to go wrong that managers will look closely at the various terms and obligations that are contained within them.
Of course, preventing confusion and disagreement is always preferable to becoming embroiled in a dispute, so one of the most useful and valuable services we offer is that of drafting and negotiating contracts to the satisfaction of all parties. We ensure that all signatories understand the detail of the agreement and that it is fair, reasonable and enforceable.
How Lewis Mitchell Solicitors can help your Business
Lewis Mitchell Solicitors can help our commercial clients with any aspect of commercial law, and they can be brought in at almost any stage. Some of the common issues with which we can assist include:
Agents' and franchising contracts
Breach of contract disputes
Contract negotiation and drafting
E-commerce terms and conditions
Equipment lease and hire contracts
Manufacturing under license
Property rental / tenancy contracts
Vehicle lease and hire contracts
Whether it's a matter of negotiation, mediation or representation in the courts we combine professional expertise with a real commitment to protecting your best interests.
For more details about our contract law services for business, please contact us today.
Lewis Mitchell Solicitors specialise in Conveyancing, Family Law, Wills & Probate, Trusts, Commercial Property in Clitheroe, Longridge, Skipton, Blackburn and Preston.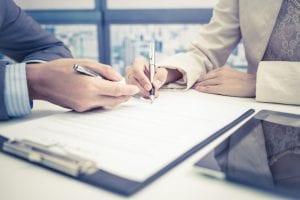 Contact Us
Lewis Mitchell Solicitors
Primrose Dairy
Railway View Road
Clitheroe
Lancashire
BB7 2HE
Opening Times
Mon – Sun: 9.00am to 10.00 pm